Apple releases beta 2 for iOS 12, tvOS 12, macOS 10.14 and watchOS 5 for developers
Apple has released beta 2 to developers of its flagship operating systems for iOS 12, tvOS 12, macOS 10.14 and watchOS two weeks after its World Wide Developers Conference (WWDC) where it released the first beta's to developers.
It's hard to predict when we'll see a public beta of the various OS's this early in the release cycle. It's more likely that these will appear later in the beta lifecycle as stability increases and Apple lock down features and its UI.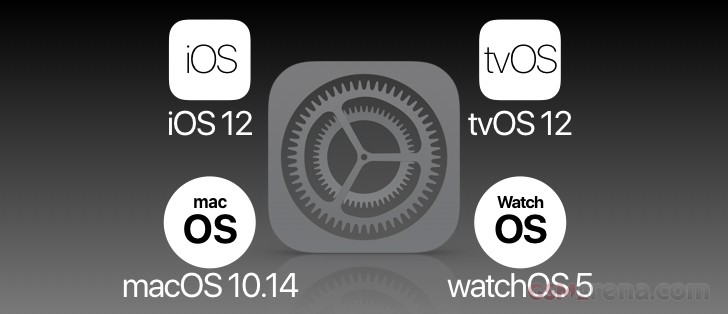 As expected, Beta 2 introduces a number of changes and refinements to the features introduced in the beta 1 releases.
Notable new features in iOS 12 beta 2
Battery Usage - features redesigned charts and wording
Screen Time - features some UI tweaks and you now have the ability to view Screen Time By Device - facilitated via Family Sharing
Notifications - You can now toggle Siri Suggestions for individual apps via the Notifications section of the Settings app.
Password Autofill - Tweaked UI for autofilling a password from iCloud Keychain.
Face ID - iPhone X now says "Scanning with Face ID" when unlocking content using Face ID.
Photos - Readability improvements by increasing the text size for the "Media Types" and "Albums" listings in the Photos app.
iPhone apps on iPad - iPhone apps on iPad now displayed in a modern device size (iPhone 6) improving usability.
New Apple Watch identifiers referenced - Referenced model numbers include MTUD2, MTUK2, MTX92 and more!
Notable new features in watchOS 5 beta 2
The major change in watchOS 5 beta 2 is that the Walkie-Talkie feature is now available.
Using FaceTime Audio protocols, Walkie-Talkie allows you to select a contact to initiate a conversation with. Once they accept, it's simply a case of holding down the talk button to chat. The same goes for the person on the other end. Podcasts - now work.
Notable new features in tvOS 12 beta 2
Dolby Atmos support now available within settings: Settings>Video and Audio>Surround Sound>Spatial Audio: Dolby Atmos On
Still no sign of the new Arial screensaver from the International Space Station or the ability for Siri to provide the location of the current Arial screensaver on show.
Notable new features in macOS 11.14 beta 2
We're not currently aware of any notable new features in MacOS 11.14 beta 2.
We're currently in the process of installing iOS 12 beta 2 and we'll be bringing you our hands-on of iOS 12 beta 2 shortly.
from Mishrajitechnical
Redmi note 5
Buy link :-
https://amzn.to/2tdlNZH
Redmi 5
Buy link :-
https://amzn.to/2ydNkA1
Redmi y1
Buy link :-
https://amzn.to/2JTenFk
Realme
Buy link :-
https://amzn.to/2layfps
Honour 7x
Buy link :-
https://amzn.to/2teknOD
moto g6
Buy link :-
https://amzn.to/2K014mz