One plus 6 256 GB Variant Hitting Indian Market on July 10
The one plus 6

256 GB variant hitting the Indian market on july 10th . The first sale will be made through amazon on july 10th. This variant will be available in midnight black colour variant with 8 GB of ram and 256 GB internal storage. The price for this variant in india will be Rs 43999/-

.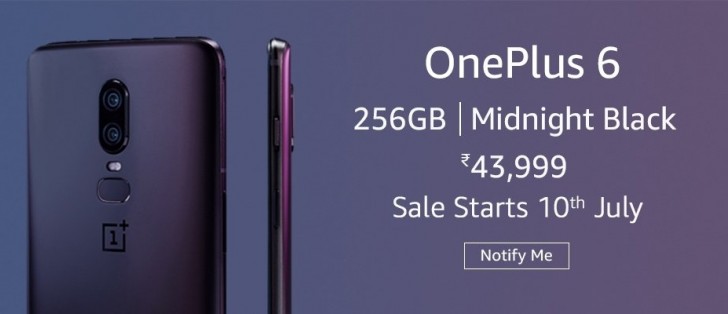 Other variant that are available

6/64 GB, 8/128 GB and a special Avengers Edition .
from Mishrajitechnical
Redmi note 5
Buy link :-
https://amzn.to/2tdlNZH
Redmi 5
Buy link :-
https://amzn.to/2ydNkA1
Redmi y1
Buy link :-
https://amzn.to/2JTenFk
Realme
Buy link :-
https://amzn.to/2layfps
Honour 7x
Buy link :-
https://amzn.to/2teknOD
moto g6
Buy link :-
https://amzn.to/2K014mz